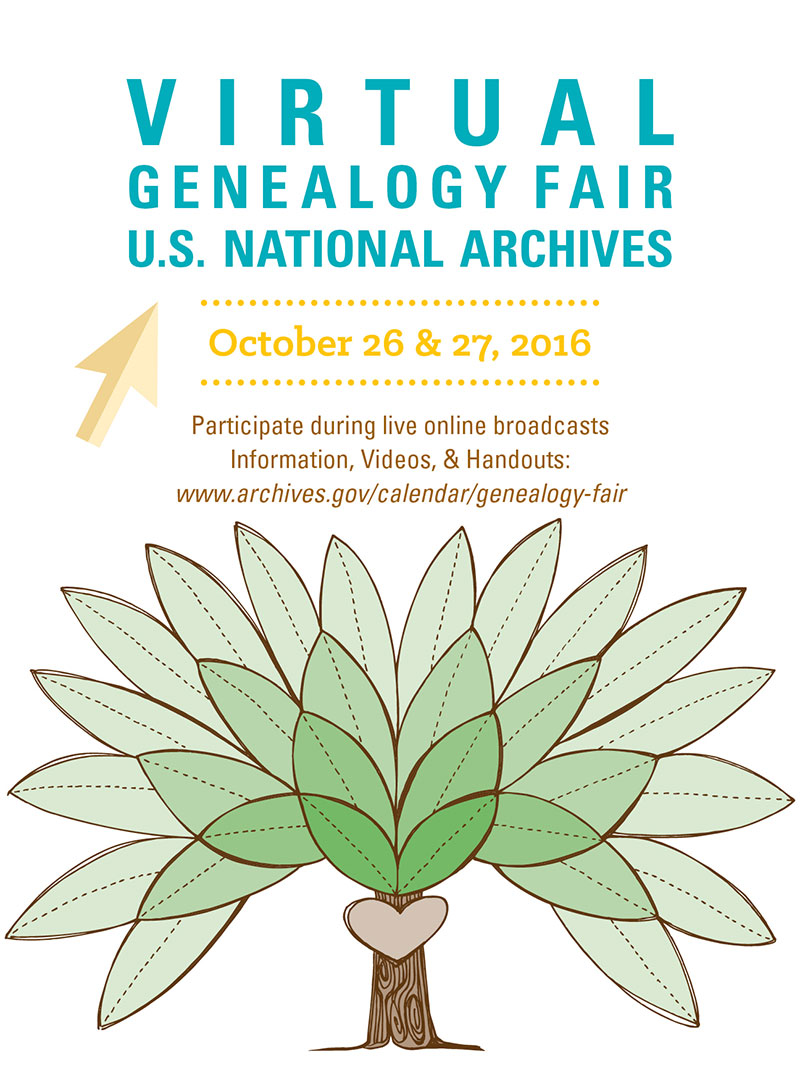 While doing some research, I visited the National Archives and Records Administration (NARA) website and stumbled on the notice that they're once again offering a free Virtual Genealogy Fair. It's next week, October 26 & 27 from 10 am to 4 pm eastern time each day. You can watch all the sessions on YouTube. Registration isn't required. All you have to do is put it on your calendar so you don't forget.
You can read the lineup here. There will be six one-hour sessions each day, all surrounding NARA's holdings. I'm hoping to pay a research visit there next year, so I'm really excited to learn more. There's even a session about the latest accessions of the National Archives branch here in St. Louis, which I'm also interested in, naturally.
I think I'm most intrigued by the talk entitled, "The Best National Archives Records Genealogists Aren't Using," which will be presented by Lori Cox-Paul at 11 am on Wednesday.
I'm very grateful for this free learning opportunity and hope to be able to spend at least a part of each day watching!