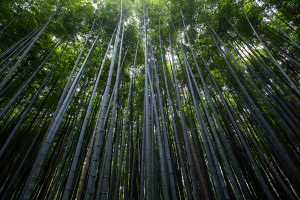 One of my tendencies when it comes to my genealogy research is to get overwhelmed and then paralyzed. I've worked hard to avoid the "Where do I start?" question that used to prevent me from getting to work.
My feelings of overwhelm have taken on a new quality of late. I went to two excellent genealogy conferences (the National Genealogical Society conference and the Southern California Genealogical Society's Jamboree) within in one month one another recently and I learned about so many amazing resources to pursue that I don't know which way to turn.
On top of that, I took action after the first day of the NGS conference and ordered Civil War pension files for three of my Union soldier ancestors and now have literally 300 pages of documents to go through. (That's exciting but overwhelming!)
It's an embarrassment of riches. I feel like there are so many good things to pursue, I don't know how to choose. (On my other organizing blog, I've written about how challenging I find it to have too many choices.)
Doing nothing because I have too many choices is clearly not a good option. So I need to figure out how to narrow things down.
When I was at the two conferences, I used my mobile devices to add genealogy tasks to my Things task-management app.  But just looking at that list has become overwhelming.
So here's what I've decided to do:
Sort the tasks by surname
Remind myself of my quarterly goals
Prioritize the tasks so that I can see the Rasco ones easily, since the new quarter starts tomorrow (and I'll therefore be shifting my focus to the Rasco family)
Give myself permission to work on pension records even though they're not Rasco-related, so that I can work on properly processing them, a little at a time
Just giving myself a plan of action has made me feel less overwhelmed. Assigning surnames to the tasks so I can isolate one family has limited the options and made me feel more calm.
I think I'm going to create a separate "Opportunities" list that I'll populate with the various resources I want to explore so that I can get inspired without having the distraction of including those resources in my genealogy task list.
Genealogy is such a journey of discovery. Sometimes I feel surrounded by data and learning opportunities and I can't see where I'm going. Creating a clear path to follow will help me stay focused and happy while I explore my roots.
Photo by Stale Grut via Unsplash.