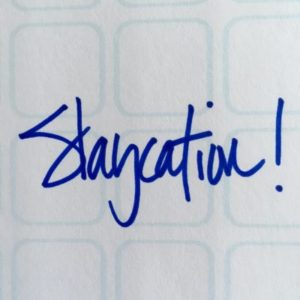 This morning I looked at my calendar and realized that, at this moment in time, I have a free week in a couple of weeks. That is, I have no organizing appointments scheduled for the week of June 20 (well, a tentative one on Friday the 24th). Thankfully, I've been in business long enough to see that as the blessing it is, rather than freaking out that my business is failing (which it certainly isn't).
A few years, I wrote a post here about my dream genealogy staycation. I fantasized about what I'd do if I had a week to devote to genealogy research. When I looked at that gloriously empty week on my calendar this morning, I realized that I could make that dream a reality! So I'm going to block out the week and start making plans about how I'll spend it. Lucky for me, that blog post is a great starting point.
I'm getting another amazing opportunity when I go on the NGS research trip to the Allen County Library in Ft. Wayne, Indiana, in August. I think my staycation will be a great precursor to that. The work I do this month should help make that trip even more productive.
How about you? Have you ever taken a chunk of time off to work on your genealogy? Did it meet your expectations? And do you have any suggestions for me?