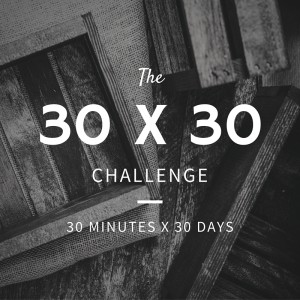 I'm feeling the need again for a 30 x 30 challenge so that I make daily research a priority again. In my 30 x 30 challenges I challenge myself (and anyone who wants to join me) to doing 30 minutes of genealogy every day for 30 days.
I find that when I have a challenge going I'm much more likely to prioritize doing research and get it done first thing in the morning. When I don't have the outer and inner accountability that a 30 x 30 challenge brings, I sometimes put genealogy research on the back burner.
I love doing my research each day in small bites because it keeps me engaged in my research and usually means that I don't fall down a rabbit hole in marathon research sessions.
So who would like to join me on October 1? You can work on an organizing task or just do research or whatever else feels beneficial.
Let me know in the comments if you'd like to join me!