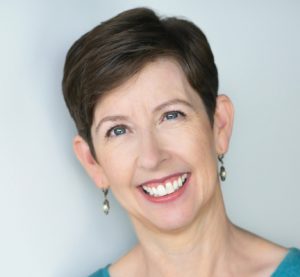 I'm a certified professional organizer, the owner and founder of Peace of Mind Organizing® LLC in St. Louis, Missouri. I help people get organized in their homes every day. I'm also a genealogy enthusiast and I've experienced the frustration of having poorly organized genealogy research. I know how great it feels to get the research organized.
I do my best to do at least a little genealogy research every day, exploring my own family's roots, which are primarily in Kentucky, Missouri, Alabama, and Washington. I've embraced digital organizing of my genealogy research.
I was a speaker at RootsTech 2017, talking with Brooks Duncan of ScanSnap about going paperless in genealogy research. In 2018, I hosted two Family Tree University workshops: What the Pros Know: Genealogy Organization Tips and What the Pros Know: Research Secrets of the Pros. I also wrote an article for the July/August 2018 issue of Family Tree Magazine, called Genealogy Organization Secrets the Pros Know.
I'd love to help you feel better organized when it comes to your family history research. There are a few ways you can tap into my expertise:
Read this blog, where I share my insights, solutions and resources (and sometimes my excitement about my own discoveries).
Purchase my Orderly Roots guides where I can get more in depth on topics. Or purchase the Paperless Genealogy Guide that I wrote with scanning expert Brooks Duncan.
Hire me for personalized organizing help (either in person or over the phone/Skype).
I love doing genealogy research and I'm the rare bird who also likes to organize my family history research. I hope this blog will help you make organizing yours fun and easy!