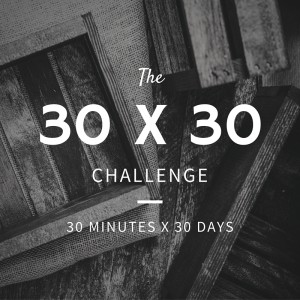 On March 1, I started a 30 x 30 challenge in which I vowed to do at least 30 minutes of genealogy research every day for 30 days. I was delighted that a number of you said you were going to do it too!
So I thought I'd check in and see how it's going. I'm delighted to say that I have managed, so far, to keep my commitment. I had dicey day where I fell asleep on the couch then woke up at 11 pm and realized I hadn't done my research. If it weren't for the public accountability of the 30 x 30 project, there's no way I would have done it. But thanks to the challenge, I dragged myself to my home office, set a timer and did 30 minutes of transcription.
For me, the hardest part of the challenge is to remember to do the research. I try to put it on my daily task list. But some days that list holds more sway than others.
How about you? I'd love to hear about your progress and about any challenges you've encountered.