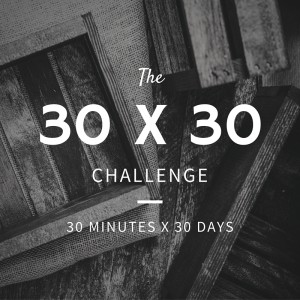 We had a record number of people say they were up for this month's 30 x 30 challenge, in which we commit to doing 30 minutes of genealogy research (or organizing or digitizing or whatever project you choose) for 30 days in a row.
We've passed the half-way point of the challenge, so I wanted to ask: how's it going?
I've managed to do at least 30 minutes of genealogy research each day. It's been so enjoyable and I feel very connected to my ancestors. On almost all the days, I've researched in the morning, before I left the house. On the weekends, I've managed to put in more time. But on weekday mornings, I set a timer and stop after 30 minutes.
I'm using my Evernote research log consistently, so it's very easy for me to pick up where I left off.
Your turn: Please report in the comments. How's your challenge going?