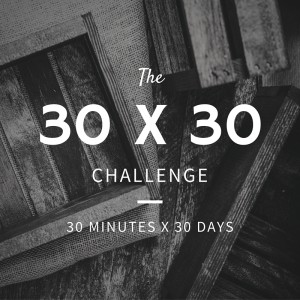 It's January 30, the last day of this month's 30 x 30 challenge. I'm curious: How did it go? Did you find that the challenge being in January helped a little? I think it helped me because I wanted to start the year off right.
Were you able to meet your goal? Even if you weren't, did the challenge help you do more than you would have done without the challenge?
I had a great first 3/4 of the month. As I mentioned in the mid-month check in, I manged to research every day the first half of the month, even if I wasn't able to put in a full 30 minutes. But I hit a snag with a trip I took on January 22. I was gone for five days and I was able to research only two of them. And then once I got home, I had to deal with a family health crisis (my brother in Walla Walla is very ill) which necessitated a last-minute trip there, so genealogy is completely off my radar.
But I feel very good about the work I was able to do and once life returns to normal I hope to hop back in. I'll be going to Salt Lake City at the end of February for RootsTech and I hope to spend some time at the Family History Library, so that will be a big boost!
Please let me know in the comments how your challenge went!