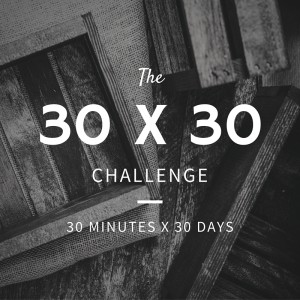 April felt like a really long month! I'm happy to say that I was able to do at least some genealogy research every day. But I don't think I managed to do 900 minutes' worth over the whole month. I'm really proud of my daily research, because I didn't let travel get in the way. I was out of town nine of the 30 days.
Even though I didn't manage 30 minutes every day, I think that doing at least a little bit of research each day was really beneficial. It kept me connected to my research and my ancestors and made getting started at any given session much easier. I'm looking forward to attending the NGS conference next week and it'll be nice to be so connected with my research as I learn.
It's May 3 and I didn't research on the 1st and 2nd (I think I needed a break), but I'm looking forward to getting back into the swing of frequent (if not daily) research.
How about you? If you participated in the challenge, how'd it go? Did you find it beneficial?