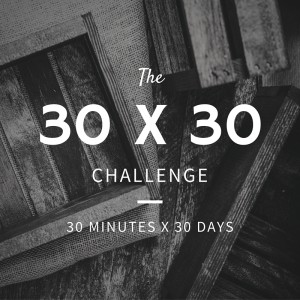 Today's June 1 and I decided I really need a 30 x 30 challenge. I'm planning to take a research trip the last week in June and as I started thinking about how I really wanted to do some great pre-planning for it, I realized I would  benefit from a 30 x 30 challenge.
Will you join me in committing to 30 minutes of genealogy research a day for 30 days (or whatever incarnation of the challenge works for you)? With a challenge, I am more likely to do daily work on planning my trip and the whole month (including the research trip) will have less stress and more ease.
I'm so glad these challenges are helpful to many of those who participate, but with this post I'm making it clear that I do it for myself! I find the accountability extremely helpful. With this particular challenge I'll be focusing on those families I plan to research in Kentucky and on planning the logistics of the trip.
Please let me know in the comments if you're in!