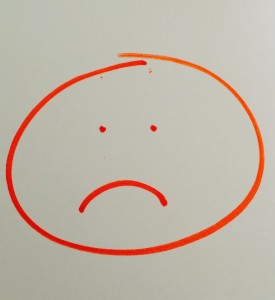 I was so excited to go to the Midwestern Roots Family History and Genealogy conference this weekend. I'd heard from several blog readers who were going to be there and I'd arranged to meet some fellow genealogy bloggers. All that, plus the opportunity to soak in the knowledge of a two-day conference and a pre-conference workshop. That's my idea of a great time.
But today I made the decision to cancel my plans to go. I have a long-time, beloved organizing client who has moved back to St. Louis and her belongings are arriving tomorrow, the day I was planning to leave for the conference. I'm committed to getting her moved in and settled as quickly as possible, so my team and I will be spending the rest of the week making that happen. I just wish the moving company had delivered her belongings sooner–they arrived in St. Louis over a week ago. But it can't be helped.
I figured out a consolation prize, though. I'm going to devote Saturday and Sunday to genealogy education. I had purchased ten lectures worth of streaming content of the National Genealogical Society's 2014 conference, and the opportunity to watch it is expiring in just a couple of weeks. So I'll watch that and get a bit of the conference experience. I also plan to spend time reading some of the copious information I've gathered about preserving original family documents (the subject of the pre-conference workshop I was planning to attend). And I hope to spend some time with my  ancestor map and maybe do a little research on my Rasco line while I'm at it.
Committing to doing that work this weekend has made me feel better about having to miss the conference. I'm also buoyed by the prospect of the National Genealogical Society's 2015 conference in St. Charles, Missouri, a mere 30 minutes from my house.