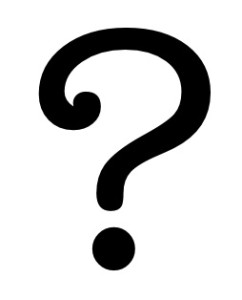 In January this year, I started my How They Do It series on the first Tuesday of the month. In that series, I publish the answers to a set of questions I've sent to a genealogy luminary about how they organize their genealogy research. I've really enjoyed doing it and, judging from the comments, readers are enjoying it too.
I've run out of my backlog of interviews and am looking for suggestions from you about who you might like to see interviewed. What do you say? Is there anyone you're curious about? Please let me know in the comments.
As a reminder, these are the folks who have already participated. (I'm so grateful to them!):
January: Thomas MacEntee
February: Denise Levenick
March: Michael Lacopo
April: Diahan Southard
May: Pat Richley-Erickson (DearMYRTLE)
June: D. Joshua Taylor
July: Amy Johnson Crow
You can easily access these interviews by clicking on the How They Do It tag. If you haven't read them already, I encourage you to check them out.
If you have a suggestion for who I might invite to participate, I'd be most grateful!