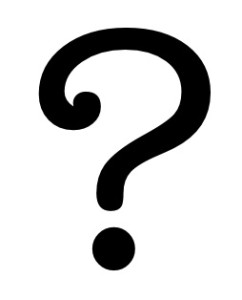 I'm going to be giving a talk again at the St. Louis Genealogy Conference, which will be held October 13. I've been given a choice of repeating last year's session, which was on Going Paperless in Your Genealogy Research, or coming up with a different topic.
I'm on the fence. On the one hand, it would be really easy to repeat last year's session, on a topic I enjoy. I've already prepared it and I have a Powerpoint presentation ready. (Though I'd probably update the talk a little.) But on the other hand, I'll grow if I develop a new presentation, and it will keep things more interesting for me. Plus repeat attendees who went to my talk last year will have the option of hearing a new talk from me.
But what would I speak about? The one topic I've thought of is Staying Focused in your Genealogy Research.
I thought I'd turn to you my blog readers, because you always have great ideas. Most of you probably aren't going to be in a position to hear this talk in St. Louis, but perhaps one day I'll speak at a conference near you.
In the comments, please tell me what topic, within the genealogy organizing arena, you would want to hear a 60-minute presentation about. I would appreciate your input!