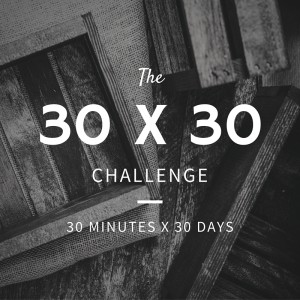 One thing I've learned from all the time I've spent at home during this pandemic is that it isn't a lack of time that prevents me from doing regular genealogy research. Apparently it's a lack of accountability. So I'm declaring a new 30 x 30 challenge for June.
Will join me in committing to 30 minutes of genealogy research for 30 days in a row? Of course you can modify the challenge any way you want. But I'm looking to get into a groove of daily research, which was woefully lacking this month. I'm actually going back to working with organizing clients on June 1, but I won't be so busy that I can't insert 30 minutes of research into my daily routine.
If you're in, please let me know in the comments. Here's to a great research month!