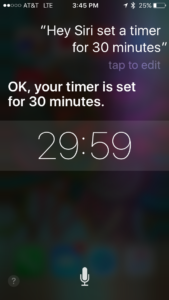 I know some of you work on genealogy research every day. But I think the majority of folks are like I once was. I'd wait until I had a free day or half day on the weekend before I'd do any research. And sometimes when that day finally came I'd be paralyzed with all the choices of things to research and very slow to start. Very occasionally, I wouldn't get anything done because I couldn't decide!
This year, I've been trying hard to research daily. As I mentioned in my last post introducing a new 30 x 30 challenge, I haven't missed a day since August 1. That feels great.
It got me thinking about some of the advantages to short, frequent research sessions over long, infrequent ones. Here's what I came up with.
I'm more connected with my ancestors. Because I'm thinking about them every single day, I don't have to review everything in order to get started.
I forget less. In addition to researching daily I'm also keeping a very informal research log in Evernote that helps me stay on top of what I've researched.
I keep a "next steps" list in my  research log so I know exactly what to work on when I sit down to research in the morning. Overwhelm and paralysis is a thing of the past!
I stay focused. I don't have the luxury of going down rabbit holes when my timer is going and I know I'll have to stop before long. This does a great job of keeping me focused. When I'm tempted to get distracted, I just add the bright shiny object to my genealogy task list.
I've created a habit! Doing 30 minutes of genealogy research is a great way to start the day. It used to be I'd forget to research. No more. It's part of my routine and I love it.
It's easier for me to find 30 minutes a day (3.5 hours a week) than a weekly half day or biweekly full day to research. Taking a whole weekend once a month feels pretty much impossible. I still love having longer sessions–it's truly a special day when I spend the whole day researching. (Thankfully, I have had a few of those this year.) But daily research means that researching is getting done without my feeling like I'm sacrificing other things.
I really do enjoy longer sessions and I consider those a bonus. This year's daily research, which is usually a minimum of 30 minutes, means that 2017 will be my most productive year yet when it comes to family history research. And from a time perspective, it's been really easy!