On September 12, Ancestry DNA debuted its "enhanced" ethnicity estimates based on a much larger reference sample (16,000 versus 3,000 reference samples) and improved algorithms. Blaine Bettinger, The Genetic Genealogist, has a great blog post explaining it.
Comparing my own older and newer ethnicity estimates, fewer ethnicities are represented. My percentage Irish/Scottish has gone up and my percentage Scandinavian has gone down (and the Scandinavian countries are now mentioned specifically). If I'm reading it correctly, ethnicities that represented 20% of the estimate are now gone. Interestingly enough, the new estimate much more closely resembles the MyHeritage estimate I received when I transferred my DNA data there recently (free of charge).
Here is a summary of my old estimate, taken from Ancestry's site today: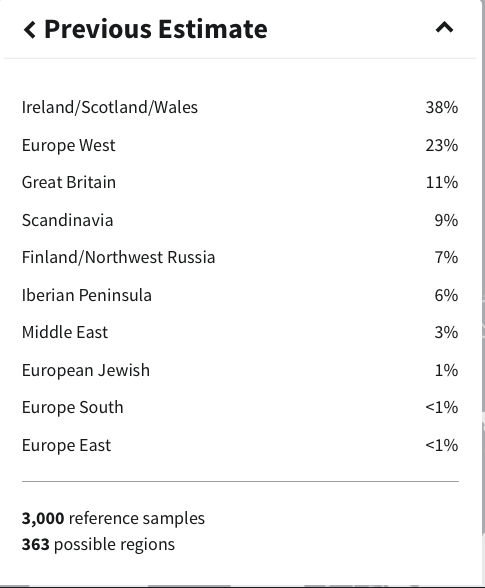 And here's the new estimate: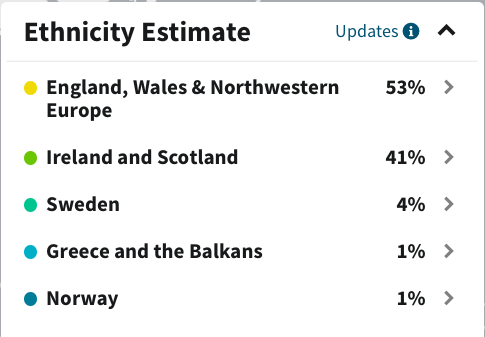 And, just for kicks, here's my MyHeritage ethnicity estimate: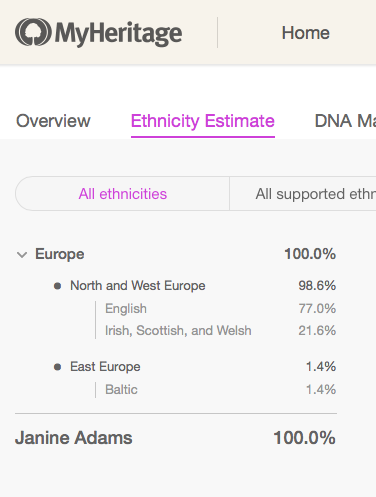 If you've tested your DNA through Ancestry and haven't checked your ethnicity estimate in the last week, I encourage you to hop over there and check it out! (And, if you haven't already, you can transfer your raw DNA to MyHeritage here.)
By the way, I found this support page on Ancestry that explains how to make the most of your ethnicity estimate. It was news to me, so I thought I'd share.