My go-to genealogy resource is Ancestry.com. I find the search interface easy to use and I frequently find it helpful when I'm trying to answer a research question. I pretty much ignore the hints and I almost never consult public trees. I'm there for the vast number of documents in their collections.
But I had a couple of experiences while researching this week that reminded me not to overlook Family Search, even when I've found a pertinent document at Ancestry. Family Search (the LDS church's genealogy website) sometimes has better scans or more accurate indexes of the same collections. And they may have expanded collections.
I blogged back in August 2018 in a post called No need to settle for bad scans about how I found a document on Family Search that was poorly scanned at Ancestry. It happened again this week when I was researching the family of my third great grandfather, Henry S. Garlock (1817-1909). The issue was that the main information in the 1885 Iowa census was legible, but the column headers were fuzzy. So I did a Google search looking for an explanation of the column headers. And that led me to a much more clear scan at Family Search.
Here they are side by side (click the photo to see them larger):

The next day, working on this same family, I was examining a document I'd downloaded from Ancestry that was for the 1905 Iowa census. It provided so little information I clicked on  "About this collection" on Ancestry and all it said was, "This collection includes census records from Iowa in 1905. You can learn more about this collection at the FamilySearch website." When I clicked on that link I discovered that the 1905 Iowa Census consisted of individual cards for each person and the page I'd downloaded from Ancestry was simply an index to those cards!
This is the census document I found on Ancestry: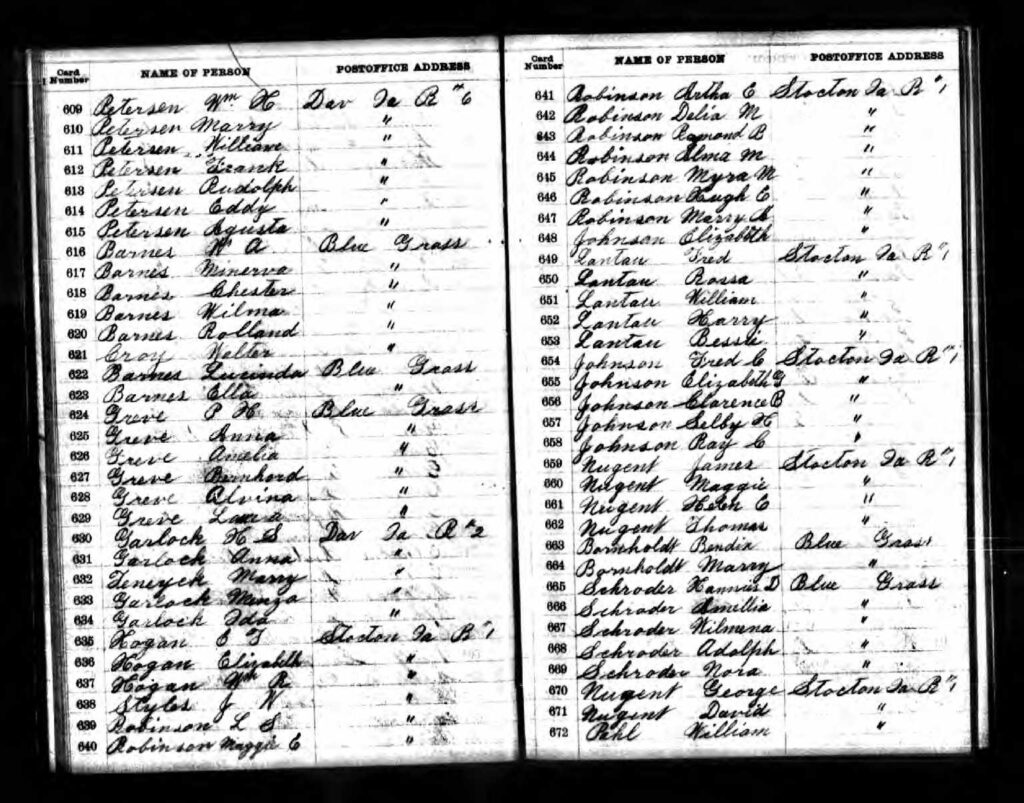 And this is an example of one of the cards. So much more information!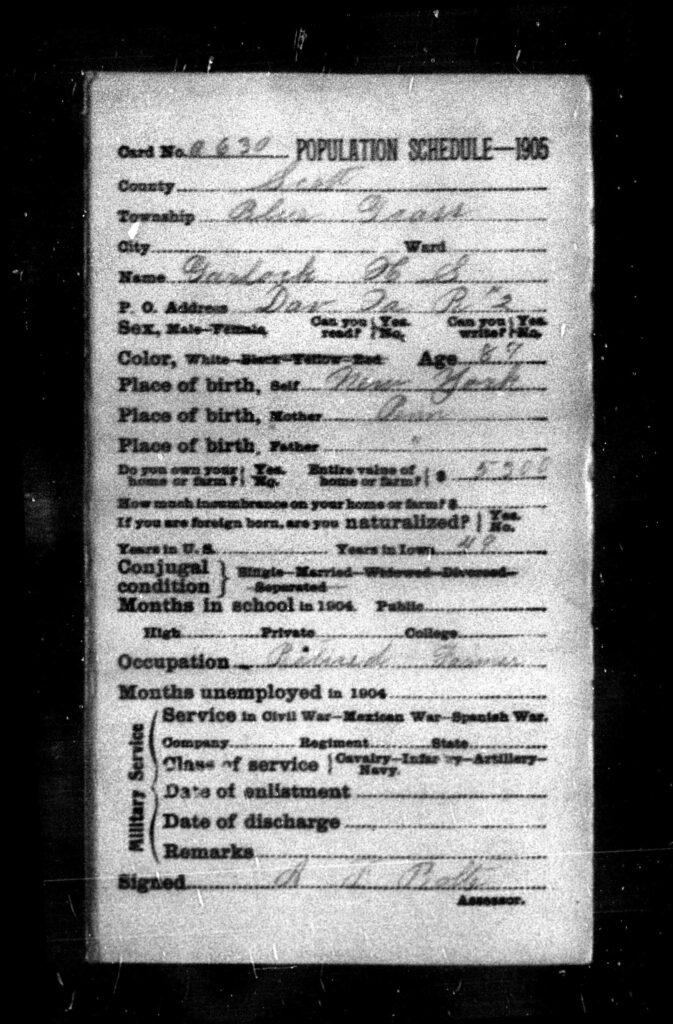 It was nice to have this important reminder to check more than one repository for important information. I hope it helps you!