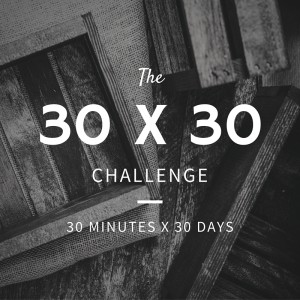 Here it is, December 15 already. We're halfway through this 30 x 30 challenge. How's it going?
I can tell you with certainty that if it weren't for the challenge I'd be getting a lot less research done. I have researched every day except two (when I forgot or just plum ran out of time). It's been a busier-than-expected month and I haven't squeezed in 30 minutes every session. But I'm pleased with my consistency. And I'm hopeful I'll have some time for a long session where I can make up the difference so that I'll at least have averaged 30 minutes a day. I'm pleased to say that my backlog has grown only a tiny bit this month! I've been better about processing documents in the session I download them.
How about you? If you signed on to the challenge, has it been helpful? Are you getting in your 30 minutes in (and being kind to yourself if you're not)?
I look forward to reading your comments!