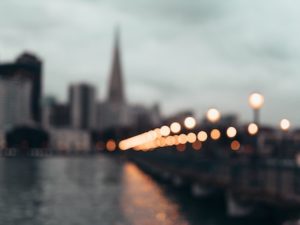 I've been so focused on being focused that my brain rebelled this weekend. We had a foot of snow here in St. Louis and I wasn't going anywhere. That meant I could spend more time than usual on my genealogy research. But I just couldn't focus. I was all over the place.
I blogged last week about how my research log keeps me focused. This morning, I discovered that I was so scattered that I didn't even write in my log yesterday! I was able to recall most of what I did and create a log entry after the fact. But today I was equally scattered in my session.
And you know what? I've decided that's okay. I did write my next steps in my log and when I get back to it tomorrow morning (which will by necessity have to be a short session), I'm hoping to have more focus. I think it was somewhat beneficial for me to clamber all over my family tree this weekend. Here's why:
I'd been starting to get frustrated at my inability to find some specific documents that would help prove that a grave marker I found on Find a Grave indeed belongs to my family members. Walls (brick or otherwise) aren't fun.
I started thinking about other resources I have in my possession that would be helpful to review (rather than focusing on my online research).
I certainly didn't suffer from tunnel vision this weekend!
I decided to give Trello a try for some genealogy to-dos, inspired by comments on the 30 x 30 challenge post from reader Jerry Hereford. (More on that when I'm able to give it a more focused try.)
It's always good when I'm placed in the shoes of people who are asking for my organizing help (genealogy or otherwise). If you sometimes feel unfocused, please know that I can empathize!
So instead of considering my hours of genealogy research this weekend unproductive, I'm going to embrace my lack of focus. I'll note the ideas and clues sparked by my trips down rabbit holes and let them inspire future research. I'm not going to beat myself up. I'll just try get back to my focused self tomorrow.
Photo by Robin Spielmann on Unsplash