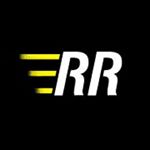 When I was at RootsTech, I enjoyed a brief presentation about the BYUtv show Relative Race. I'd never seen it before, but was enticed enough by the clips I saw in the presentation to give it a look. So far I've seen just one episode, but I enjoyed it.
Relative Race brings together four teams of two people (the current season has two married couples, two sisters, and a father and son) who have taken DNA tests. The couples compete against each other to find (living) relatives they've never met before. They're given clues to find their DNA matches, who might be located anywhere in the US. They're given two challenges a day, and they're allowed only the paper map, loaner car, and flip phone they've been supplied with to aid them. Then they spend the night each night in the home of their new relative. Teams are eliminated along the way and the last team standing at the end of the ten-day journey wins $50,000.
It reminds me of a less-exotic Amazing Race, with a genealogy twist. The introductions of the contestants with their heretofore unknown cousins makes the show especially fun for genealogists.
The third season began March 4. The current season, along with the episodes from previous seasons, are available to watch at this link. (You can read more about the show in this press release.)
If you watch it, I'd love to know what you think!