This month's How They Do It entry is from Paula Stuart-Warren, certified genealogist and well-known genealogy lecturer, instructor and blogger. She is a long-time course coordinator and instructor for the Salt Lake Institute of Genealogy and the Genealogical Research Institute of Pittsburgh. She has presented courses for Ancestry Academy, Family Tree University, and continues to present seminars all across the U.S. and in Canada.
I had a lovely time interviewing Paula for the What the Pros Know workshop I'm hosting for Family Tree University. I was delighted when she agreed to answer my How They Do It questions!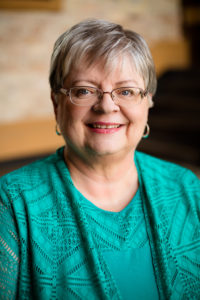 How They Do It: Paula Stuart-Warren
How long have you been doing genealogy?
I began working on family history a bit in 1977 when my oldest son had one of those magic school assignments that you are supposed to complete in a weekend. I was intrigued when my late father-in-law insisted his mother's maiden name was Warren and I said that was her married name. Guess what! He was correct. His parents were first cousins, once removed. The biggest impetus was taking community college courses on Minnesota and local history. The professor provided much help for tracing a business owned by my maternal great grandaunts. A few years later I took a beginning genealogy course for adults at a nearby university. It gave me a great foundation. I was hooked.
What's your favorite thing about being a genealogist?
The investigation and the answers. I can't stop. I need the answers. Then there
are the people I have met in the state genealogical society and at seminars, institutes, and conferences across the country when I do presentations.
What's your biggest challenge when it comes to organizing your genealogy?
Making myself do it continually. I have small families so that part is not difficult. My best decision was to label one box "Dad's Family" and another "Mom's Family." Then I can add new finds to that box and file properly later when I have time. I have less trouble downloading items directly into the appropriate file on my computer! For my research clients, I really do a better job. Why??
What is your favorite technology tool for genealogy?
It's actually my laptop computer because I can take it everywhere and work from anywhere. It's truly an extension of my brain.
If you were starting out new as a genealogist what would you do differently?
I would do a better job of citing where I found information. I didn't do a horrible job because I learned well at the beginning, but I am far from perfect.
Do you keep a research log? If so, what format?
I did that at one time and made my own with more space for citations and remarks. Today I do personal reports, the same way I do for clients.
How do you keep track of clues or ideas for further research?
I have lists in "to do" folders in my computer that are labeled by research repository and then divided by family or type of record. The repository or website set up determines how I structure my lists. I have begun to use Evernote for some.
How do you go about sharing your personal research with cousins or other interested parties?
I am now adding to my bare bones trees on some websites, provide material when they ask, do some personal stuff on my own blog, and I have shared special things at Christmas. I have had them open up a big envelope all at the same time.
What's the most important thing you do to prepare for a research trip?
Thoroughly scour the websites of convention and visitor bureaus but most importantly do the same for the courthouse, library or archive I will be visiting.
What's your biggest piece of advice to genealogists in terms of organizing their research?
Set up an appointment to do sorting and filing and KEEP that appointment. Once a week? Once a month?
Do you have a dedicated space in your home for doing genealogy research? What's it like?
I have a small den, but my computer and I are more likely to be found in the living room where there are nice big windows that add great light.
Do you have anything to add?
Bring in a friend, neighbor, aunt, or fellow genealogist and have them give you an outsider's opinion on your work area. My daughter is great at this.
I love the idea of setting up (and keeping) an appointment with yourself to work on organizing your genealogy research. And, like Paula, my favorite tech tool for genealogy is my laptop. I take it with me wherever I research.
You can read more of Paula's genealogy wisdom on her blog, Genealogy by Paula. Thank you so much for partcipating, Paula!