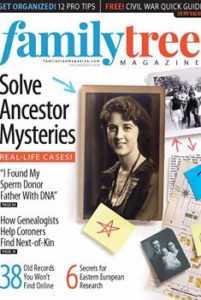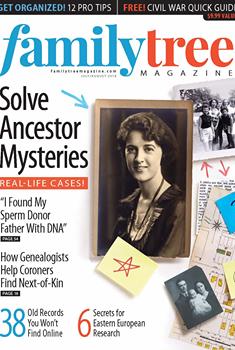 I'm excited to report that an article I wrote is published in the current (July/August 2018) edition of Family Tree Magazine! It's called Genealogy Organization Secrets the Pros Know and it's based on the interviews I did for the What the Pros Know: Genealogy Organizing Tips workshop I hosted for Family Tree University earlier this year.
The expert sources for the article are Thomas MacEntee, Joshua Taylor, Drew Smith, and Denise Levenick. I'm so grateful to them for talking with me.
For ten years before I started my organizing business in 2005, I was a freelance pet writer. I wrote primarily for newspapers and magazines, though in the latter years I wrote books. (You can check out my titles at Amazon.)
So magazine writing is not new for me, but I have to admit it was a thrill to have a genealogy article appear under my byline in a major national magazine. And note the optimism in this post's title…I'm hoping there will be more!
I was able to read the article through this link, though it may be for premium members only. You can purchase and download the whole digital edition of the magazine here.
While it's nice to see digital version on the website, I'm looking forward to holding the physical magazine in my hands. (Never mind that usually prefer digital documents to paper. This is different!)