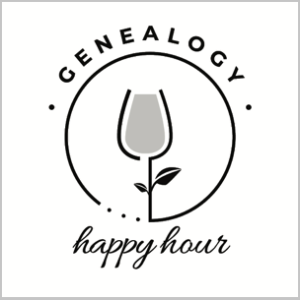 I'm a guest on the most recent episode of Genealogy Happy Hour, published today. I had a great time talking with with hosts Amy Gabrill Lay and Penny Burke Bonawitz about organizing digital files in genealogy research (a favorite topic of mine!).
Genealogy Happy Hour is a fun monthly "genealogy podcast with two blondes and a bottle," to quote its tagline. It's mostly about genealogy and a little bit about wine. These are two of my favorite things to talk about (and participate in), so I jumped at the chance to talk with these fun folks when they invited me!
You can listen to Episode 38 here. I hope you enjoy listening to it as much as I enjoyed doing it!