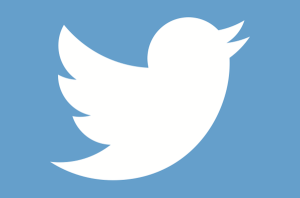 I love Twitter and have been on it since 2008. I primarily use it for marketing my organizing business and reading interesting things posted by the people I follow. But recently, I've been searching on the #genealogy hashtag and it's been a revelation!
I find keeping up with genealogy blogs a bit overwhelming. (I tried using Feedly, but found I just wasn't reading blogs with regularity.) What's great about the #genealogy hashtag is that I see tweets about individual posts, resources, news bites or lectures in progress–all of them genealogy related–and I can click on the link and go directly to the post or resource. Tweets are only 140 characters long, so I can get a teeny bite-sized synopsis of the link. I can dip in when I'm looking for inspiration. It's a really interesting way to go about finding current genealogy-related things to read about.
If you're not on Twitter, you could join today (at no cost) and immediately start searching the #genealogy hashtag. You could also start tweeting and build relationships with people and grow your followers.  I hear from a lot of people that they just don't "get" Twitter, which is fine. For the genealogist, using it as a gateway to genealogy information is reason enough to join Twitter, in my opinion. Follow a few a few genealogy luminaries and you'll have a timeline full of interesting stuff. (But again, if you search on #genealogy you don't even need to worry about following anyone or reading your timeline.)
Here's a brief primer on joining Twitter and using it for genealogy:
Go to www.twitter.com and create an account. You'll need to choose a username, which will be your handle. It's smart to keep it as short as possible, because of the 140-character limit in Twitter. (For example, I'm @janinea.)
Upload a picture of yourself into your profile (otherwise, Twitter will use an egg for your picture, which tells the world you're a newbie)
Enter #genealogy in the Search Twitter box and see what's going on at that moment in the world of genealogy
If you want, follow some genealogy folks. To get you started, here are some that I follow:

@geneabloggers (Thomas MacEntee)
@legalgen (Judy Russell)
@genealogyisfun (Jana Last)
@ancestry (Ancestry.com)
@amyjohnsoncrow (Amy Johnson Crow)
@megansmolenyak (Megan Smolenyak Smolenyak)
@familytreemagazine (Family Tree Magazine)
@vhughesauthor (Valerie Hughes)
@familysearch (Family Search)
@crestleaf (Crestleaf)

Feel free to create a Tweet, but don't feel like you have to.
If you have your own genealogy blog, tweet your posts. If you don't have your own blog, feel free to tweet links to great genealogy posts you read. (Most blogs have a Share on Twitter icon.)
If you're already on Twitter, how do you use it for genealogy?