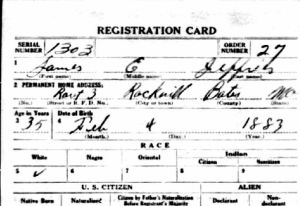 In honor of the upcoming observance of Veteran's Day on November 11, Ancestry.com is offering free access to its military records for the weekend. If you aren't a subscriber to Ancestry, this is a great opportunity to delve into their extensive database. I never cease to be astounded at the digitized documents that we have access to without leaving our chairs.
Featured collections in this promotion include:
World War I Draft Registration Cards
U.S. World War I Mother's Pilgramage
World War I, World War II and Korean War Casualty Listings
They're also offer a free downloadable guide to World War I Draft Cards.
Just go this Veteran's Day promotion page to get started (and download the guide). The page promises free access to "military collections from around the world, including all U.S. war records."
Happy hunting!