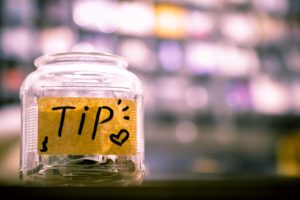 Here's the next in my occasional series of bite-size Quick Tips. Click on the Quick Tips tag for my other Quick Tips. Because I tend to write longer posts, I wanted to provide a quick-to-read (and quick-to-write) post every couple of weeks on a small topic that pops into my head. When I don't do what I suggest in this tip, I always regret it!

Process each document as you download it
I am always battling a backlog of documents I've downloaded that need to be processed. By "processed" I mean creating a source citation, going through the document and gleaning facts and adding them to my Reunion database, with each fact sharing a source citation. (I describe how I process a document in this post.)
I love processing documents, actually. But when I'm in a flurry of searching, I sometimes keep downloading without processing. (Though I always rename the document, as described in Quick Tip #1.) When I let that backlog build up, I end up trying to stop myself from doing additional research until I get rid of it. I often accomplish that during a 30 x 30 challenge.
But when I'm on my game, I process as I go and it feels great. (It makes me feel like a researcher, not just a searcher.) I encourage you to give it a try if you're not already doing it!
Photo by Sam Dan Truong on Unsplash