The readership of this blog had grown steadily over its three years of existence, so today I thought I'd list the five most-read blog posts in the event that new readers haven't discovered them. Combined, these posts have been read more than 32,000 times. Have you read them yet?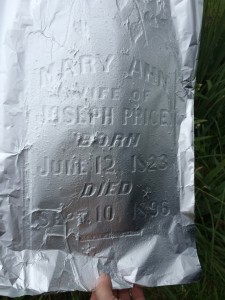 Reading hard-to-read gravestones. I outline the aluminum foil trick I used to make illegible gravestones readable, like magic. With over 16,000 pageviews, this is my most-read post hands down.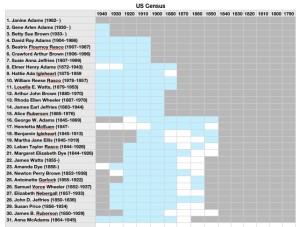 Tracking progress. I created a spreadsheet that allows me to tell at a glance which important records I've identified for each direct-line ancestor and which I still need to track down.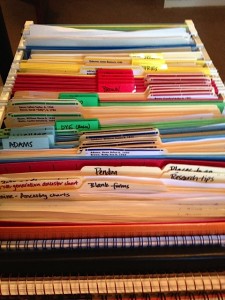 Are you organized enough? In this popular post, I bring my experience as a professional organizer to the question, "What does being organized really mean?" And then I take you step by step through the process of becoming organized enough.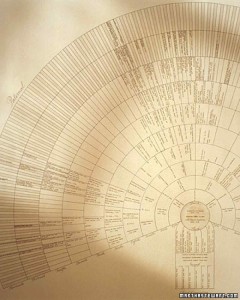 Free family fan chart. Thank you, Google, for making this post so popular.  Martha Stewart did a post a few years ago on building a family tree that offers a free, downloadable family fan chart. This posts links to it. And that link is still live.
Are yo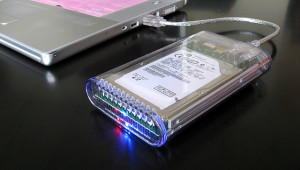 u backing up your genealogy data?  I advocate a belt-and-suspenders approach to back up. In this post, I relay the sad story of a friend whose (non-genealogy) files were deleted by Dropbox.