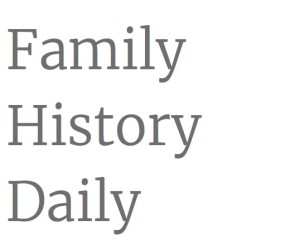 I receive an email from Family History Daily on a regular basis. I don't know if it's actually daily, but it's frequent. I'm here to tell you, they include some great gems. Yesterday, for example, I learned about the free DNA database DNA.land.
I love that they ferret out great free and low-cost genealogy resources. And they now offer a genealogy course, one that is available at half price to lower-income genealogists.
If you haven't checked out Family History Daily yet, I encourage you to do so. I always make sure to glance at their emails because I frequently learn about something I'd not been aware of before.