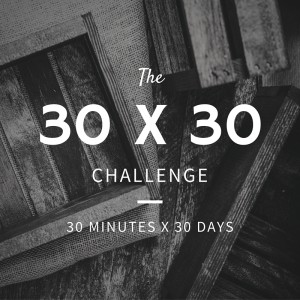 I'm in dire need of a new 30 x 30 challenge. I was able to prioritize genealogy research during the June 30 x 30 challenge, but in July, without the accountability of the challenge, I think I did genealogy fewer than half the days.
The COVID crisis is escalating here in Missouri and I'm staying in more than ever. So it seems to me that August is the perfect time for a new 30 x 30 challenge. In August, I hope to get rid of my backlog of unprocessed downloaded documents or at least make a huge dent in it. I'm going to try to be really focused on that. And I vow that if I do download new documents, I will process them the same session I download them.
Are you interested in joining me in committing to doing 30 minutes of genealogy research (or organizing or whatever else you want to do) for 30 days? If so, please post a comment!