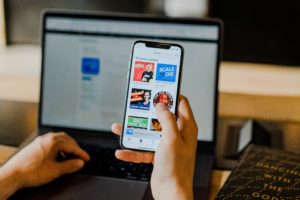 Podcasts are all the rage right now. I listen to them daily and enjoy a mixture of self-help, true crime and entertainment. I binge listen to some and listen to others as soon as they are published.
For some reason, I haven't added a lot of genealogy podcasts to the line up. There are only two genealogy podcasts I listen to regularly. They are:
I've been fortunate enough to be a guest on both these shows.
I know I'm missing out on some great genealogy podcasts, so I turn to you. What genealogy podcasts do you listen to? I'd love to add your favorites to my play list.