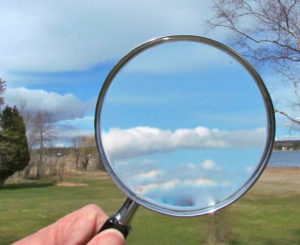 A recurring theme I heard at RootsTech this month was the value of taking a second (or third) look at the documents you've found. I know that I almost always see new things when I do. I think that's because I'm becoming a better genealogist. And I'm learning more about my family, so my eyes are open to more clues.
When I was flying to RootsTech, I re-read the divorce case documents I'd received in January for my 2nd great grandfather, George Washington Adams (1845-1938) and his second wife, Della (1870-1943). I'd read the whole divorce file at least once before but it wasn't until this re-reading that I realized that the couple had had a daughter who was born and died between the 1910 census and the time of the divorce in 1920.
Since I noticed that little detail, I was able to find her death certificate at the Family History Library (with the help of my friend and professional genealogist Maria Tello). I was so glad I'd taken a few minutes to re-read that document in preparation for my trip to the Family History Library.
In her RootsTech session, Digging for Details: Getting the Full Story, Jen Ballwin of FindMyPast spoke about the value of mining every single detail from a document. She said that you should "treat each document like it's the only document you'll ever find on that ancestor." I think that's great advice. If you haven't already been doing that, you'd be well served if you took the time to go through your documents again and record every teeny detail.
That might feel like an overwhelming proposition (I know it does to me). But like everything else that's overwhelming, the key is to break it into small parts.
Since my plan is to focus on just one family line in 2017, I'll see if I can't spend some time re-examining all the documents I have for a particular ancestor when I'm researching him/her. I think the exception will be those documents that I've already abstracted and transcribed. That process gives me the chance to be really thorough and I find that details come jumping out at me. So I'm pretty confident I've mined those well.
It can be really tempting to limit ourselves to looking for new documents and checking documents off a checklist as we find them. (That checkmark makes you feel so accomplished!) But if we don't make the most out of the information contained in the documents we find, we're not doing ourselves any favors. Go ahead, take a second look!
Illustration by Kate Ter Haar via Flickr. Used under Creative Commons License.