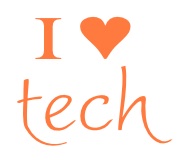 Over the last couple of months I pondered purchasing some technology to help me in my family history research. I panted over the ScanSnap SV600 contactless scanner. And I asked your opinion about whether I should get an iPad air to help with genealogy.
Guess what? I bought both!
On December 26, I purchased a 64-gigabyte, wifi-only, white iPad Air. And I ordered the scanner on December 29, though it arrived about a week ago.
So far, I haven't had the opportunity to use the iPad much for genealogy. My research has been done at my desk and I prefer to use my MacBook Pro (with external monitor, keyboard and mouse) at my desk. But I'm traveling this week to do some business planning (but probably not any genealogy research) and I suspect my iPad will get lots of use.I bought Lisa Louise Cooke's ebook, Turn Your iPad into a Genealogy Powerhouse, but I haven't read it yet. That may become airplane reading for me.
I'm really struck by the speed and lightness of the iPad Air, especially compared with the iPad 1 that I purchased in 2010. (And sold in 2013.) It's also much faster than my iPhone 4S and makes it feel downright clunky.
The ScanSnap SV600 is actually smaller than I expected (which is a good thing). I had no difficulty setting it up, but I'm finding there's a bit of a learning curve in using it. I haven't yet set aside the time to figure out exactly how to manipulate the images after scanning to remove the curvature of a book, for example. But it's all very promising.
Once I start really using this technology, I'll let you know how useful I find both of these new toys!