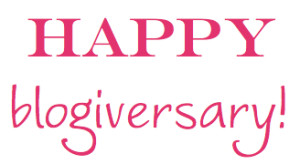 I published the first Organize Your Family History post on June 14, 2012. I can't believe it's already been five years. In past blogiversary posts, I've cited some statistics about the blog but I figure that that has to be pretty boring to anybody but me. (I'm still tracking the data in a spreadsheet, so feel free to email me if you would like to know stats about numbers of posts, comments, and pageviews.)
I will say that the blog readership continues to grow and I'm on track to hit 150,000 pageviews in 2017, which is about 50 percent more than 2015 & 2016. I'm really thrilled about. that Comments are up, too–thank you so much to all of you who comment. I really enjoy the interaction.
Instead of spouting statistics on this blogiversary post, I thought I'd write a little about how I've evolved as a genealogy researcher over the last five years. The great thing about having a blog is that your history is at your disposal. So here's my evolution as a genealogist over the last five years, as documented on this blog:
Bloggers are really fortunate in that reading blog archives can bring to mind long-forgotten memories. I've enjoyed putting together this post to remind me how far I've come in the last five years. I want to thank you for reading the blog and give thanks those of you who comment and especially those I've met in person. This blog has enhanced my life and I'm very grateful!