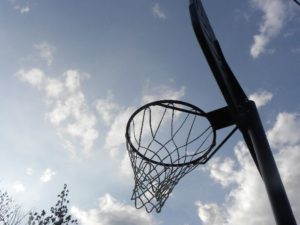 I have a confession to make. I'm good at setting genealogy goals at the beginning of the year but I'm very bad at paying attention to them. One of the problems is that in the past I've set up complicated (though measurable) goals that I'm not able to keep top of mind. I set a complicated goal chart as part of my 2015 goals and I'm pretty sure I didn't look at it all year. Another problem I've encountered is that my genealogy goals were sometimes unrealistic. In the post linked above, I wrote, "I've learned that when I create unrealistic goals I tend to ignore them." That is so true.
So this year, I'm keeping it simple. I've decided to focus on my paternal great grandmother's line, the Iglehearts, after having spent a couple of years researching her husband's line. It's full of opportunity because I have a Civil War Union veteran in that line (Benjamin Franklin Igleheart, 1845-1913) whose Civil War pension file I haven't yet transcribed or analyzed. I can also trace myself back to the Mayflower on that line, but I haven't verified everyone in that path. I'm excited to shift gears a little and focus on some different people.
Here are the goals I set out for myself for 2020, which I wrote in Evernote on an airplane ride on January 3. They feel gentle and realistic.
Transcribe Benjamin Franklin Igleheart's Civil War pension

Trace myself back to the Mayflower by Thanksgiving

Eliminate the downloaded documents backlog

Create habit of processing documents as I download them

Keep logging each research session (including next actions)

Consume purchased learning resources

Watch at least one webinar a week
If I can build a daily-research habit and a habit of watching a webinar every week, this will be a huge win. I think the practices outlined above will help stay in touch with my research and give me focus if I flounder. My goal of cultivating a daily research habit probably will mean lots of 30 x 30 challenges in 2020!
I tend to select a word of the year at the beginning of each year and this year's word is INTENTION. These genealogy goals feel full of intention and I really think my word will bring me back to them every day.
How about you? Did you create genealogy goals for 2020? If so, feel free to share them!
Photo by Hobbies on a Budget via Flickr. Used under Creative Commons License.