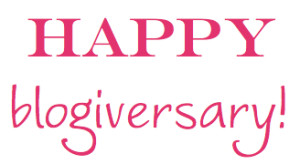 A year ago today, I posted my first blog post on Organize Your Family History. This feels like a great milestone.
I'm so grateful for the blog, because it's helped motivate me to give family history research a higher priority in my life. I love thinking of and writing the posts. I love sharing my discoveries. But let me tell you the greatest thing that's happened as a result of this blog: I've been in touch with family members I never (or barely) new before. My mother's cousin, Jerry Brown, who's been researching the family for years and years, found the blog and reached out. Then he sent my contact info to email list of cousins and many lovely conversations have ensued.
I even met some of my Missouri cousins earlier this year, thanks to Jerry's reaching out to me. He's also shared some great genealogical information.
I've added one organizing package  related to family history, my Heirloom Explorer package, to my organizing business and I hope this summer (if life calms down enough for me to do it) to add some pages to Organize Your Family History that will outline some services offerings related to organizing your genealogy life.
As far as the blog goes, here are a few stats (via WordPress) about what's transpired here in the last year:
I've written 79 posts
There have been a total of 6,424 views
I've received 106 comments (which doubtless counts my replies to comments)
82 people subscribe to the blog
My goal is to blog at least once a week, preferably twice a week. I appreciate your pageviews and your comments. If there are any topics you'd like to see me cover, please don't hesitate to let me know.
Here's to a great Year Two!