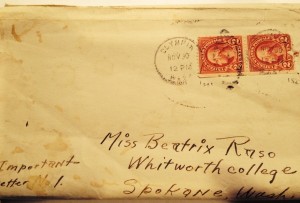 This week is Preservation Week, according to the Association for Library Collections and Technical Services. That makes it a great time to think about preserving our inherited items.
Denise Levenick, The Family Curator, has a tremendous post on her blog about how to decide what to keep and what to throw away when it comes to inherited items. I strongly urge you to take a look.
Her post really resonated with me, because I work with clients all the time on deciding on what to keep and what to let go of. Usually, it's stuff they purchased, not inherited. That's tough enough. Inherited items are much more challenging to decide about. Denise's blog post provides some great guidelines and great questions to ask yourself as you make these decisions.
There are two principles that I say to clients all the time and that I think hold true with inherited items as well:
Less is more
When you keep everything, nothing is special
When I read this statement in Denise's blog post, I said "Yes!"
 Sometimes, it's ok to give yourself permission to hold on to the memory and let go of the clutter.
If you struggle with deciding what to keep among your inherited items, you'll get some great insight with Denise's post.