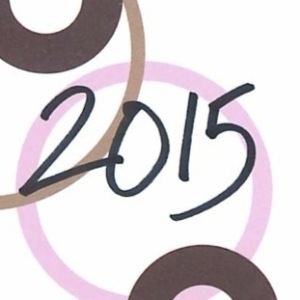 I'm an unabashed goal-oriented person. I don't always achieve all my goals, but I love having something to strive for.
I'm realizing, though, that I don't really have goals for my genealogy research. I think if I had them, I'd feel better about my progress. So before the end of this year, I intend to put together a short list of genealogy goals for 2015. I think it will help motivate me to do research when I don't feel like I have time. And it should also keep me focused in my research.
What will my genealogy goals look like? I don't know just yet. But the things I'm going to consider are:
Building my family tree up (into new generations) versus building it out (adding more collateral lines)
Visiting more cemeteries and/or research libraries
Attending conferences
Reaching out to cousins
Getting and keeping everything organized (that's a work in progress, of course!)
While achieving goals is important to me, I believe in rewarding myself for progress, rather than results. Along those lines, I think would also be wise for me to set a goal for the amount of effort I put in. So I think I'll include something like, "Spend at least 30 minutes twice a week" on genealogy. That could be doing research or organizing my research. Thirty minutes twice a week doesn't sound like much, but it amounts to 52 hours over the course of a year, and 52 hours is significant!
On or before January 2, I'll post my short list of goals here. What about you? Do you set annual goals for your genealogy research? If not, do you think you might start?