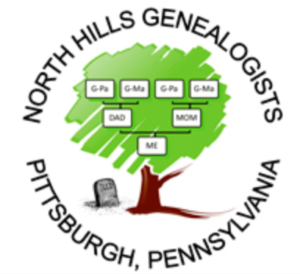 I am excited to be presenting the May program for the North Hills Genealogists, a genealogy society based north of Pittsburgh, Pennsylvania. I'll be giving The Imperfect Genealogist, the talk I developed for RootsTech. It will be held via Zoom on Monday, May 18, at 7 pm eastern time. You can learn more about North Hills Genealogists on their website.
I just found out that the meeting is not limited to society members and was given permission to post about it here, in case any blog readers are interested in attending.
I'll be talking about ways perfectionism can get in the way of enjoyable and productive genealogy research, along with some areas in genealogy where good enough isn't good enough, in my opinion. I'll also be discussing some strategies for letting go of perfectionism. The idea for the talk was sparked by the podcast I co-host, Getting to Good Enough.
The presentation will be conducted via Zoom. You don't need to have a Zoom account to participate, but you do have to sign up online to participate.