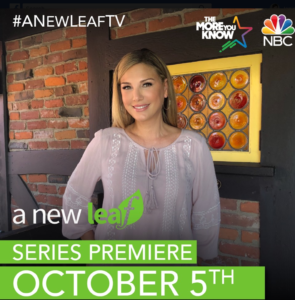 NBC is debuting a new genealogy TV show called A New Leaf, hosted by Daisy Fuentes. (Remember her from MTV back in the day?) Two things about it seem particularly interesting to me:
Personally, I don't watch live TV (I stream it) but I love that it's a Saturday-morning show because I'm thinking it might draw young people into the genealogy fold.
The show, which is sponsored by Ancestry, will debut on October 5. It is part of NBC's Saturday morning "The More You Know" block of programming. I plan to stream it on Hulu, my streaming service of choice. (I pay extra for advertising-free Hulu and it's fantastic!)
According to the show's Facebook page, "Each week, A New Leaf will teach viewers the importance of appreciating and understanding their family history in order to make important decisions to enact positive changes in their lives." That sounds promising!