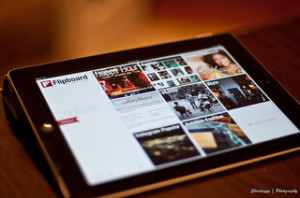 There are so many great genealogy blogs out there. (I'm flattered that you're reading this one when you have so many choices!) I am delighted to be part of the GeneaBloggers community, which points me to new and existing genealogy blogs, but I know I underutilize it.
Today I'm pondering how I might do a better job of (a) finding genealogy blogs to read; (b) remembering to read them and (c) finding the time to do so.
So I thought I'd turn to my readers. You guys are such a great source of information. Would you mind telling me how you organize your genealogy blog reading? Do you use RSS feeds and, if so, what platform do you use to read them?I've been thinking I could create a Flipboard of favorite blogs but I haven't even explored it.
I think this is one of those situations where I'm overwhelmed by options and don't know how to go about researching it without it turning into a huge time suck.
Any advice is much appreciated! I'll do a follow-up post with the results of this little poll so we can all benefit. (I'd also love to hear what your five favorite genealogy blogs are!)
Thank you!!
Photo by Shardayyy via Flickr. Used under Creative Commons License.