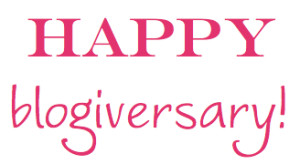 Today is the sixth anniversary of my first post on Organize Your Family History. I started the blog as a way to marry my love for organizing with my love for genealogy. It's grown past my expectations (though to be honest, I hadn't spent much time on expectations). And I've grown as a genealogist along the way.
In my first four blogiversary posts, I cited some statistics about the blog but last year I realized that has to be pretty boring to anybody but me. Last year I created a blogiversary post about how I'd evolved as a genealogist since starting the blog. I re-read that post this morning and really liked it. So I decided to update it, rather than creating a new blogiversary post from scratch.
One of the great things about having a blog is that your history is at your disposal. So here's my evolution as a genealogist over the last six years, as documented on this blog:
Bloggers are really fortunate in that reading blog archives can bring to mind long-forgotten memories. I've enjoyed putting together this post to remind me how far I've come in the last six years. I want to thank you for reading the blog and give thanks those of you who comment and especially those I've met in person. This blog has enhanced my life and I'm very grateful!