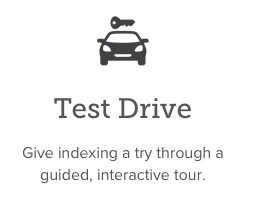 When I was at Roots Tech, I was struck by the generosity of genealogists.  One of the things I was inspired to do while there was to sign up as an indexer for FamilySearch.org. The patient staffer at their booth took me through the sign up process and I was on my way.
Indexes make records searchable. The reason that you're able to do an online search on a name at Family Search or Ancestry or any other genealogy website is that humans have gone through documents, like Census records, and marriage and death records and entered the information on them into a database, which often requires deciphering handwriting. When we search, we're searching the index. At Roots Tech, Family Search was recruiting volunteers to help index obituaries, but they're needed for all sorts of records.
Family Search's indexing is a project of mammoth proportions. In 2014 alone, over 111,000 volunteers have completed some 33 million records, with another 14 records awaiting arbitration. (Each record is indexed by two different volunteers and when their results don't match, a trained arbitrator decides which is right.)
That's a whole lot of work–and Family Search relies on volunteers to do that work. You can do it from the comfort of your home and know that you're contributing to the research of others. You may learn further your own research while you're at it! If you sign up, you'll be required to download some software onto your computer and once that's done and you've taken a tutorial or two, you can get started.
For more information and to sign up, go the the Family Search Indexing page.